How to bring a brand story to life in an industry undergoing consolidation and acquisitions
03.16.2020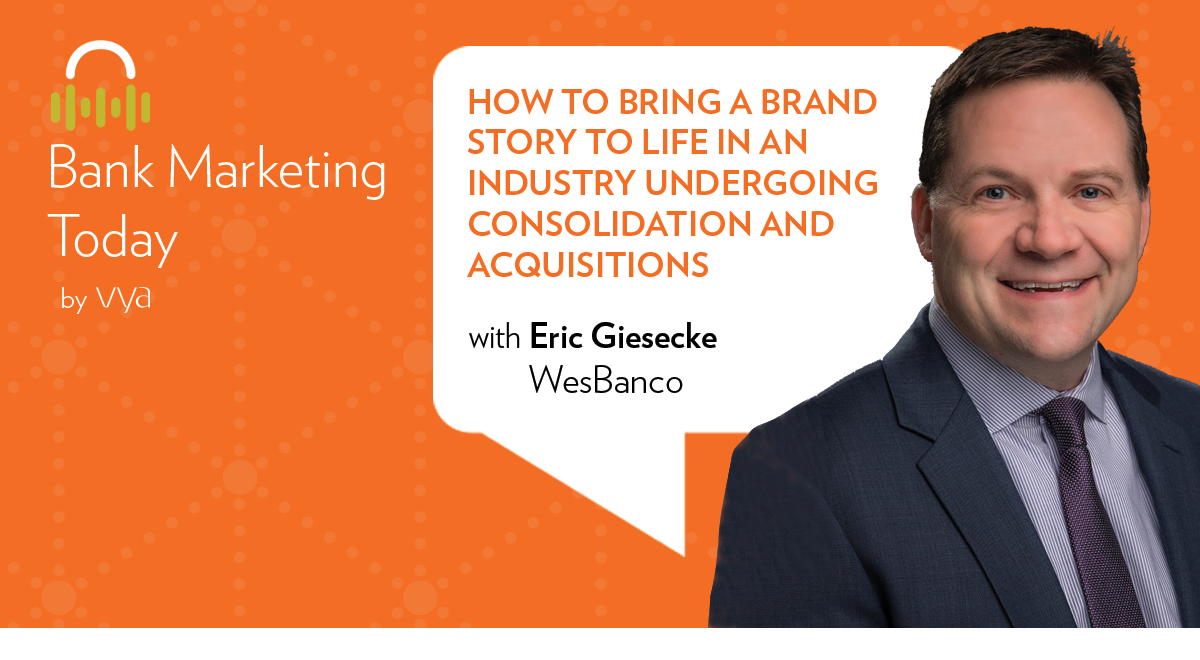 OUR GUEST: Eric Giesecke, Chief Marketing Officer
COMPANY: WesBanco
WEBSITE: wesbanco.com

When your bank is involved in an acquisition, where do you even begin when it comes to crafting a unified brand story? Eric Giesecke, CMO, WesBanco walks us through his experience with uncovering a bank's brand story and then building brand awareness in the midst of an acquisition.

As discussed in the podcast, in honor of WesBanco's 150th anniversary, members of the executive team rang the closing bell at NASDAQ. Read more.
Vya's Solutions