We are a marketing services and technology company. With our technology, our clients' marketing materials are available on one platform for their sales and marketing teams to access. Users can order customizable print materials, ads, emails, promotional materials or even complete campaigns which we execute with our production team. We take great pride in making our clients' jobs easier and their businesses more successful. Join us!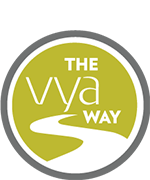 We help out across departmental and organizational boundaries to make a difference for our co-workers, clients and partners.
We inspire confidence in each other
We understand that everyone brings unique experiences and talents to a situation. We know that we can achieve more together when each person feels valued.
We are genuine and caring
You can depend on us. We are easy to get along with and pleasant to be around.
We are dedicated to creating solutions that make a sustainable impact. We are self-motivated, resourceful, and readily adapt to ever-changing situations.
We work to achieve our highest potential
We consistently deliver our best and challenge ourselves to continuously improve and grow.


CURRENT POSITIONS AVAILABLE:

Vya
Friday, April 16th, 2021 at 7:48pm
Vya
Thursday, April 1st, 2021 at 8:46pm
Vya
Wednesday, March 10th, 2021 at 2:21pm