Revolutionizing Marketing Through Operational Excellence
04.15.2021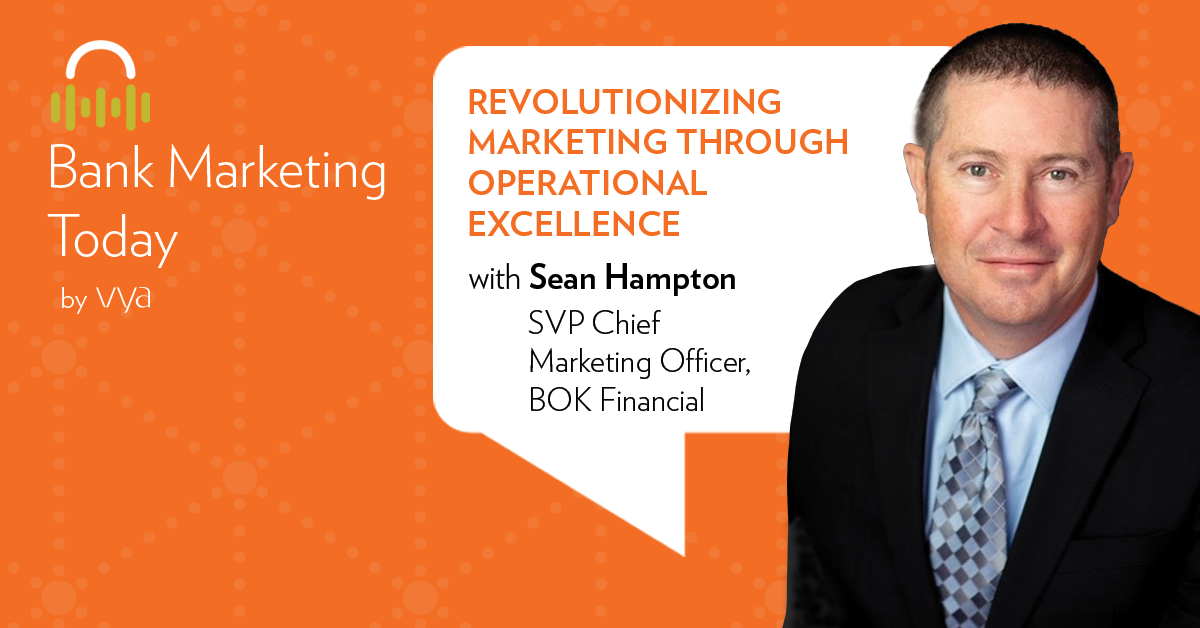 OUR GUEST: Sean Hampton, SVP Chief Marketing Officer
COMPANY: BOK Financial
WEBSITE: bokfinancial.com
How to develop a new organizational structure based on marketing operational excellence. Sean Hampton, SVP Chief Marketing Officer at BOK Financial discusses redefining your marketing department as a business with an ROI and not just an operational cost.
Mentioned in this episode:
Sean discussed content and the importance of helping clients be better at their business or better at their personal finances. Check out one component of this strategy, BOK's content hub, The Statement.
The retention study mentioned in this episode which breaks out the must-have characteristics of a bank (differentiators vs. table stakes) is available here.
Vya's Solutions