How to create sustained data-driven, organic growth
08.20.2020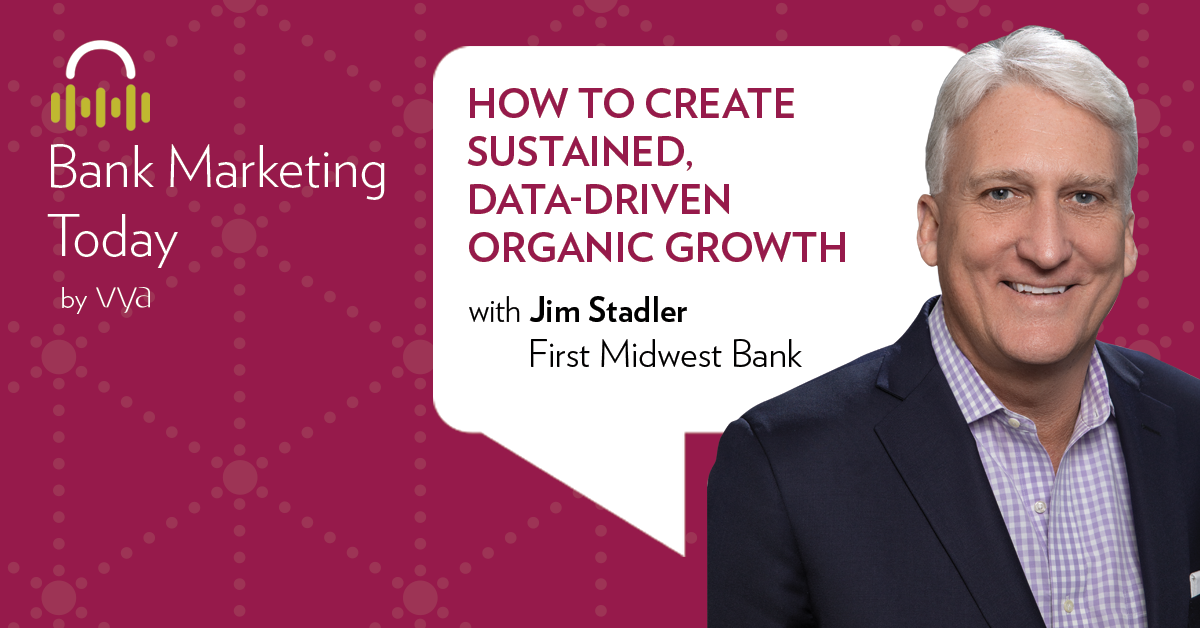 OUR GUEST: Jim Stadler, Executive Vice President, Chief Marketing & Communications Officer
COMPANY: First Midwest Bank
WEBSITE: firstmidwest.com

Learn the importance of performance-based marketing. Jim Stadler, Executive Vice President and Chief Marketing and Communications Officer, First Midwest Bank shares why even in the midst of acquisitions, financial institutions must stay focused on organic growth by leveraging data.
Mentioned in this episode, see First Midwest's We Have Ideas resource center as an example of marketing that provides value to the audience. Explore the content here.
Vya's Solutions