The Importance of Managing CX and UX Together
02.04.2021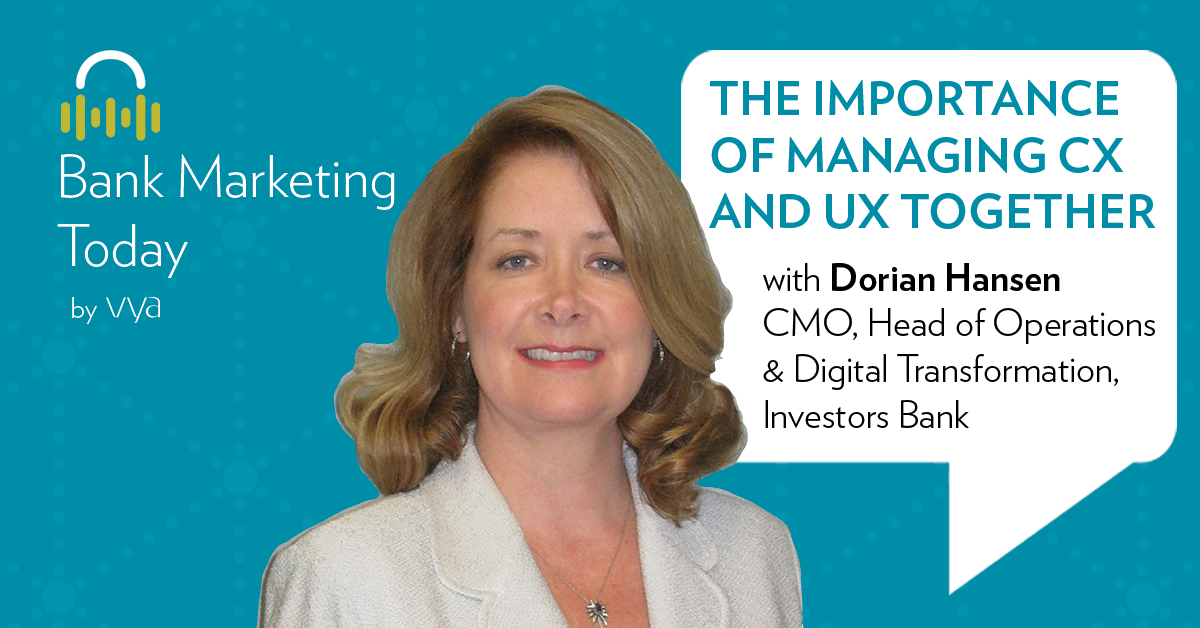 OUR GUEST: Dorian Hansen, Chief Marketing Officer, Head of Operations & Digital Transformation
COMPANY: Investors Bank
WEBSITE: investorsbank.com
How do you keep your focus on the customer while keeping pace with technology and digital transformation? Dorian Hansen, Chief Marketing Officer, Head of Operations & Digital Transformation at Investors Bank, joins us to share stories of how she leads with an emphasis on innovation while keeping the customer first.
Mentioned in this episode:
Investors eAccess is Investors' national, digital only banking platform. You can visit the platform here.
Also, click here to learn more about Investors Bank being named "Best Big Bank in New Jersey" by Newsweek.
Vya's Solutions