Applying Data Lessons Learned from B2C Experiences to the B2B World
01.11.2023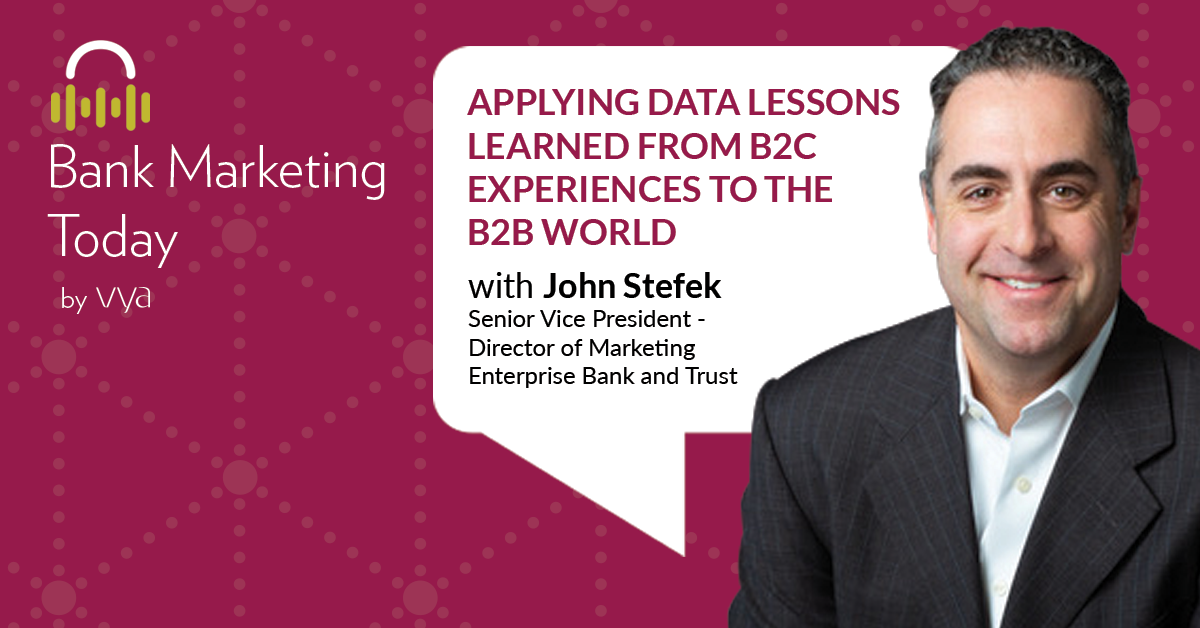 OUR GUEST: John Stefek, Senior Vice President – Director of Marketing
COMPANY: Enterprise Bank and Trust
WEBSITE: enterprisebank.com
What data lessons can you extract from B2C experiences and apply to the B2B world? John Stefek, SVP, Director of Marketing at Enterprise Bank and Trust shares the similarities between consumer and business marketing and the differences to be aware of.
Mentioned in this episode:
Enterprise University – 90 minute classes on topics such as leadership, finance, HR, IT, sales and marketing, personal development.
Enterprise.ing Podcast – Conversations for business leaders about building powerful connections, cultivating and growing business relationships.
Flint McGlaughlin and the MarketingSherpa
Vya's Solutions